"Innovation is our prescription for a better healthcare system!"
MEDICAL STAFFING: VIRTUAL MEDICAL ASSISTANTS
We provide specialized medical staffing services in five essential areas: Medical Virtual Assistant, Medical Receptionist, Medical Scribe, Medical Transcriptionist, and Medical Biller. With our innovative approach leveraging technology and vertical integration, we are able to offer the best prices as low as $8.50 per hour without requiring long-term contracts. Our expert support network allows medical practices to optimize their staffing costs while enhancing the patient experience.
NATIONWIDE HIGH-QUALITY LABORATORY SERVICES
Our partner laboratory is staffed with university-based board-certified clinical pathologists and a fully licensed team of medical technicians, technologists, clinical scientists, and addiction treatment doctors. With advanced analytical technology and comprehensive testing options, including chemistry, hematology, serology, microbiology, and molecular testing, our partner laboratory provides fast and reliable results while maintaining the highest standards of regulatory compliance and corporate responsibility.
PASSION HEALTHCARE PHARMACY
We are developing integration tools to enable easy access to major pharmacies. These pharmacies include GoodRx, Costplus, Amazon, CVS, and Walgreens. The integration tools will provide competitive pricing options for prescription and over-the-counter medications. Our customers can benefit from quality healthcare at affordable prices. We believe that everyone deserves access to high-quality healthcare, and we are committed to making this possible through our innovative tools and services. Stay tuned for more updates on our progress.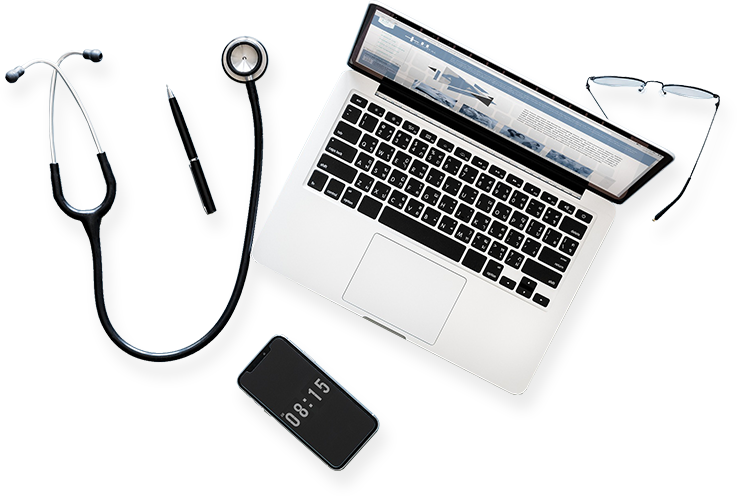 Passion Healthcare is dedicated to improving access to high-quality healthcare services across the United States. Our mission is to provide innovative solutions that enhance patient care while reducing the cost burden for medical practices. Through our specialized medical staffing services, nationwide laboratory partnerships, and pharmacy integration tools, we aim to empower patients and medical providers alike. We believe that every person deserves access to affordable, reliable, and compassionate healthcare, and we strive to make this vision a reality through our commitment to excellence and innovation.
Virtual Medical Staffing Services
Contact Us for Staffing Needs
Send us message!
250
Appointments
Performed
180
Global
Countries Served
24
Appointment
Availability
Nationwide Laboratory Partner
Our laboratory partner is a High-Complexity Comprehensive Clinical Laboratory. They are focused on the toxicology testing of prescribed medications and drugs of abuse. Aside from presumptive and definitive toxicology testing, they can also utilize their laboratory for chemistry, hematology, serology, microbiology. and molecular testing.
Licensed in 49 states, CLIA and COLA certified, we are supported by a fully licensed staff of medical technicians, technologists, clinical scientists, and board-certified addiction treatment doctors.
10
Million Test Performed
49
States Across the Nation
5
University-Based Board-Certified Clinical Pathologists
TECHNOLOGY

 AND IT SERVICES
In the healthcare sector, particularly within small to medium-sized clinics and new construction projects, Passion Healthcare Technologies excels in providing comprehensive IT solutions across a wide range of essential categories. These include:
Audio Visual (AV): Passion Healthcare Technologies ensures seamless integration of audio-visual systems for presentations, telemedicine, and patient education.
Alarm – Security – Camera: We implement state-of-the-art security solutions, including alarms and surveillance cameras, to safeguard clinic premises and patient data.
Desktop / Laptop: Our solutions provide reliable desktop and laptop systems for administrative tasks, EMR (Electronic Medical Record) systems, and telehealth consultations.
Servers, Cloud, or On-premises: Passion Healthcare Technologies tailors server and data storage solutions to suit the specific needs of healthcare practices, whether on-premises or in the cloud.
Mobile Devices, MDM (Mobile Device Management): We ensure the secure management of mobile devices, essential for healthcare professionals on the go.
Printers and Scanners: Our solutions streamline document management with efficient printing and scanning solutions, integral to healthcare record-keeping.
Low Voltage Cabling / Fiber Optic Cabling: We deliver high-performance cabling infrastructure, including fiber optics, to support the network demands of modern clinics.
Networking: Passion Healthcare Technologies builds robust and scalable networks that facilitate fast and secure data transfer, vital for EMRs, telemedicine, and data sharing.
Firewalls / Switches / Wireless / Wired: We implement advanced network security, switches, and wireless solutions to protect sensitive patient information.
Telecom: Our team manages telecom services, including broadband, phone systems, and mobile voice and data, to enable seamless communication within the clinic and with patients.
Need Help?
Send us message!
Cardiac Monitoring for Your Practice
Experience groundbreaking technology with Passion Healthcare's latest offering – the first wearable cardiac ECG monitor with a built-in, 4G cellular connection. We redefine cardiac care with a faster, more comfortable, and highly efficient arrhythmia detection system. Stay connected, stay confident, and take control of your heart health like never before. Discover the future of cardiac monitoring with Passion Healthcare.
Real-Time Results for Your
Peace of Mind
Say goodbye to lengthy waits and embrace the efficiency of Passion Healthcare's ECG monitor. With our advanced technology, you'll receive results in hours, not weeks. Experience a 2-day report turnaround time, combined with instantaneous ECG uploads to our RhythmStar Smart Cloud. Be empowered with real-time insights, ensuring you stay informed about your heart health at all times. Trust Passion Healthcare for swift and accurate cardiac monitoring that puts your peace of mind first.